The noises and lights of the city are the very driving force of this piece. Presented on 15 consecutive nights and performed by the dancer Naishi Wang, it plunges the spectator into immersive interaction with the surrounding cityscape.
After Tokyo (Japan) and Poitiers (France), this solo by Paul-André Fortier has now come to Place des Festivals in Montreal. Regardless of the weather, the dancer Naishi Wang will perform for 15 consecutive nights a dance that echoes the city at night. Captivated by the present moment, the passerby discovers a work that is fully immersed in the cityscape, directed and staged by the noises and lights of the city itself.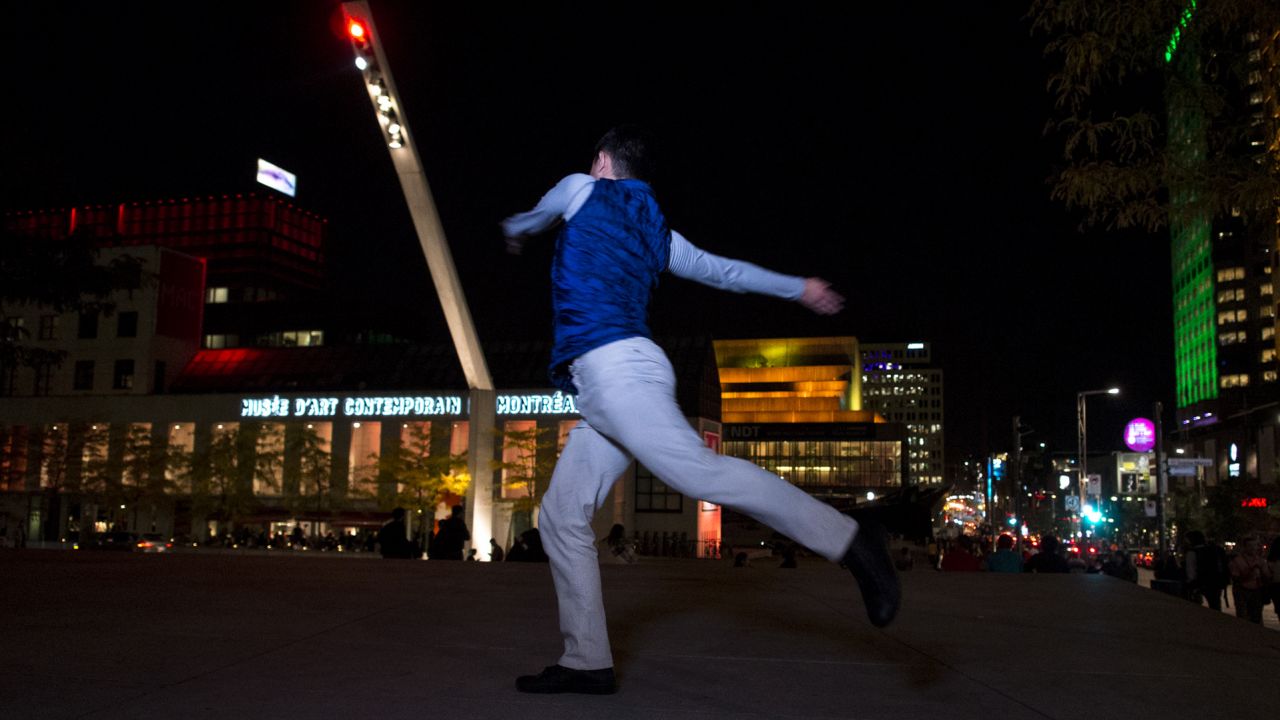 Choreographer Paul-André Fortier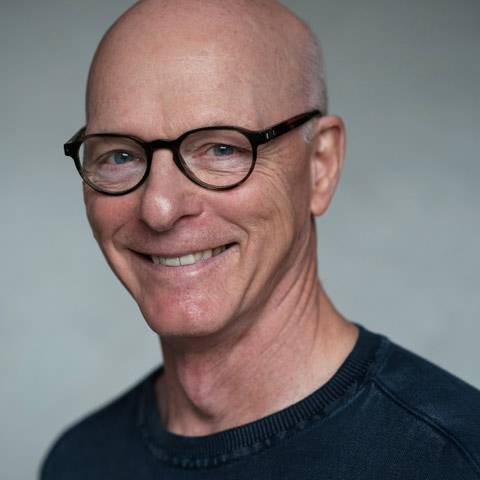 For more than 40 years Paul-André Fortier has made a significant contribution to Quebec contemporary dance as a choreographer, dance artist and teacher. His choreographies include some fifty solos, ensemble works and in situ presentations. A performer with a strong stage presence, this "man who dances" imposes constraints of space, time and technique in order to explore his own limits and those of his art. Inspired by mergings of various artistic disciplines, he has often collaborated with other artists such as Françoise Sullivan, Betty Goodwin, Rober Racine, Alain Thibault, Robert Morin and Malcolm Goldstein. In 2010 he was named a Chevalier de l'ordre des Arts et des Lettres by the government of France. In 2012 he received the Governor General's Award for the performing arts and an appointment to the Order of Canada as an Officer. In 2013 he received a professional development grant from the Conseil des arts et des lettres du Québec.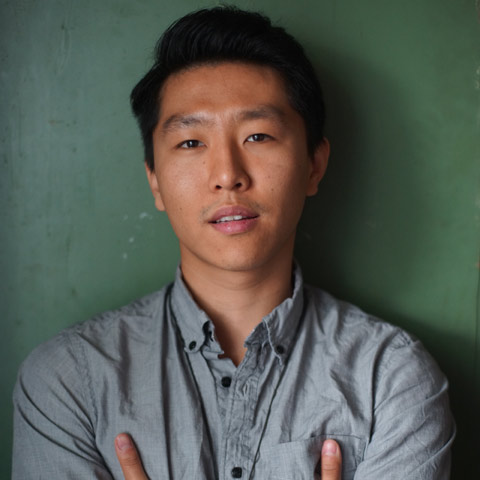 Naishi Wang
© Hans Michael Lenz
Choreography Paul-André Fortier
Dancer Naishi Wang
Rehearsal director Ginelle Chagnon
Costumes Denis Lavoie
Paul-André Fortier
Fortier Danse-Création
April 22 > May 6 - 2017 - 9 p.m.
30 minutes
The performances take place at the Quartier des spectacles – Place des Festivals, at the intersection of Jeanne-Mance and Sainte-Catherine W.
Produced by Fortier Danse-Création
Co-produced by TAP –Théâtre et auditorium de Poitiers
We recognize in a flash (…) Fortier's signature style, but also a mimetism in the movement, a way of inhabiting the space as though resurfacing from the depths of time.
Review of Bras de plomb, Aline Apostolska, La Presse, 2011